Animation and Display of a Fourbar Linkage

Problem Statement:
Display and animate a fourbar linkage.

The details for the programs using QuickAnimation, presented below, are decribed in Ch Mechanism Toolkit User's Guide for Ch Mechanism Toolkit.

Animation
Each of these three programs fourbar_ani1.ch, fourbar_ani2.ch, and fourbar_ani3.ch uses Ch QuickAnimation for quick animation of a fourbar linkage as shown below.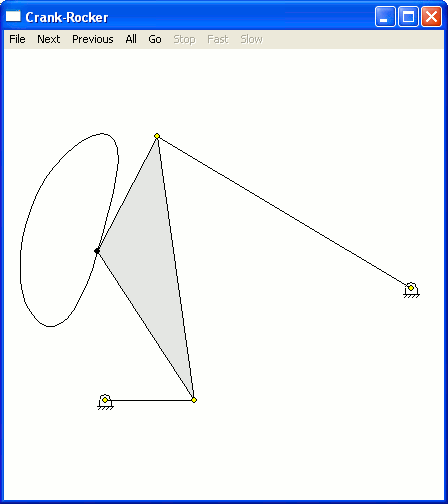 Display
The program fourbar_pos.ch uses Ch QuickAnimation to display multiple a confirguration of a fourbar linkage shown below.